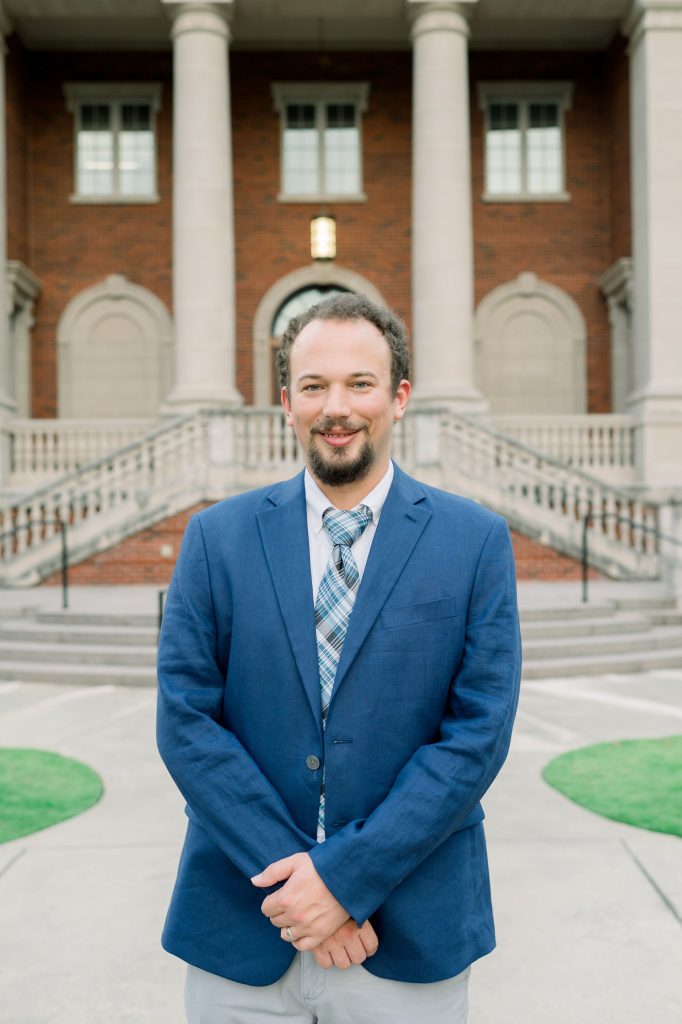 Daniel McAlonan was born and raised in Alpharetta, unique among today's very diverse Alpharetta residents. Though work and leisure have taken him around the world, since his birth at North Fulton Hospital, he has never lived outside of Alpharetta's City Limits, making Alpharetta his one and true home.
Daniel and his wife Supriya live with their yellow lab, Zoey, in downtown Alpharetta. They are self-described "average Alpharetta residents" who are excited to see the city grow and create its own identity. In residential life, Daniel has served on both a neighborhood Architecture Committee and the board of a Homeowners' Association. He has worked in the information technology sector since 2007 and currently leads a Support team at a global IT company working to use artificial intelligence to improve customers' experiences with some of the world's leading companies. During that time he graduated from the J. Mack Robinson College of Business at Georgia State University. Before the onset of COVID-19 he attended St. Thomas Aquinas Catholic Church, where he shall return once confident in the health and safety of the community.
In the public sphere, Daniel has served on the City of Alpharetta's Board of Zoning Appeals and was elected by his fellow board members as Vice-Chairman in 2020.
---